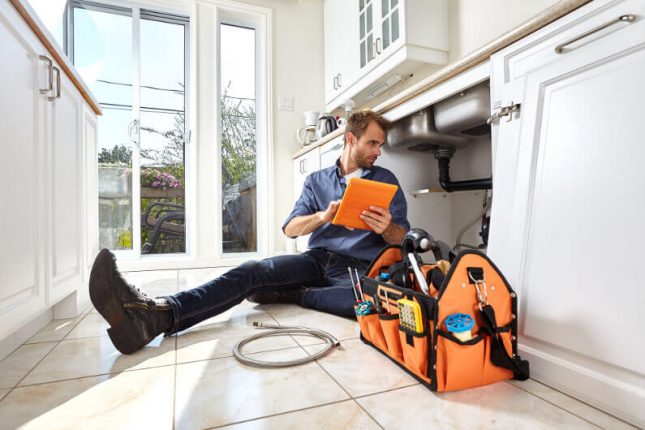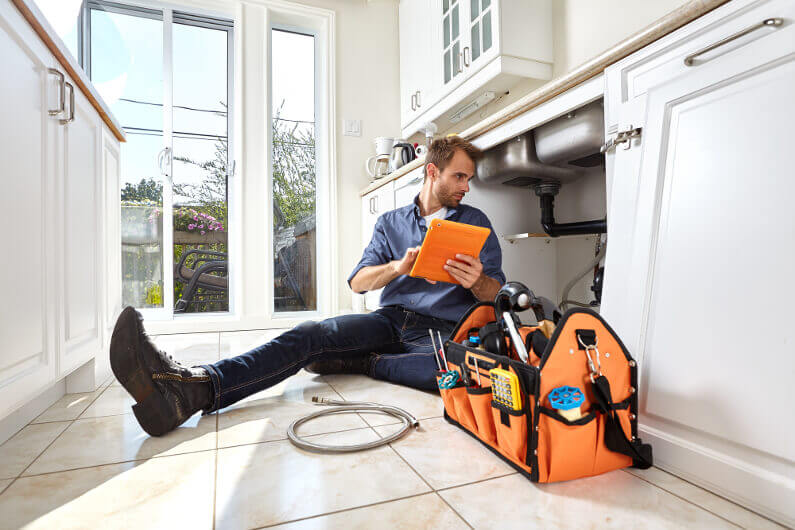 As a homeowner, you understand how important functional plumbing is.
We've seen countless examples of poor plumbing that goes completely ignored for too long in people's homes. If you let problems fester, something that could've been an easy fix turns into a full-scale plumbing disaster in a matter of weeks or months. That's why you need to have a plumber that you trust on call.
Before spending money on professional plumbing solutions, you need to know what you're looking for. Today, we're going to tell you 7 important questions that you should always ask before hiring a plumber. The more information you have, the more confident you can be in your plumber, and the better off your house will be in the long-run.
1. Are You a Licensed Plumber?
This is probably the most important question that you can ask a plumber. If they don't have the properer licenses and registrations with the local and state governments, then they shouldn't be offering professional plumbing solutions.
Ask if they have the licenses and if you can see them. Believe it or not, there are many so-called plumbers operating without licenses and even if they seem like they know what they're doing, the work might not pass inspection. If you find this out too late, you might not have any legal ground to stand on because you hired them without asking first.
2. Do You Have Insurance?
Every good plumbing company will have insurance for their workers in the event of an at-work injury. If they don't, it's possible that you could be liable to cover the medical bills of the injured worker because it happened on your property. For that reason, it's a good idea to ask before you decide to hire a company.
It protects both you and the plumber working on-site if the company has insurance. Although plumbing injuries are rare, they can happen and you don't want to be caught in a situation where you have to get into litigation because the company didn't have it. It's always better to find this out beforehand.
3. Can I See Your Credentials and Experience?
Besides licensing and insurance, you should always look into the credentials and experience of the plumber you want to hire. While credentials don't guarantee a job well done, it shows that the individual has put in the time to get where they are.
The way that the plumbing trade usually works is that an inexperienced worker will apprentice under a more experienced one until they get their certification. If they skip this step, there's no guarantee that they actually know what they're doing.
In terms of experience, you can look into this yourself or ask the company for some references from past clients. Established plumbers will usually have a lot of positive Google and Yelp reviews, and most will use those things to promote their business.
4. Do You Offer Free Estimates?
You never want to go into a situation without having some idea of what you're going to be paying. Of course, unforeseen circumstances come up, but one of the keys to being a great plumber is communicating with the client when that happens.
At Stallion, we offer free quotes to all of our customers. Most of those, we can do over the phone, but in some situations, you need to go see what you're dealing with to give the client an accurate price.
Experienced plumbers will have seen and dealt with a lot of common issues, so they can quickly diagnose what needs to be fixed. But when the situation is a little more complicated, they should visit your home before committing to a price.
5. How Will I Be Paying?
In addition to getting a somewhat firm estimate, you should ask how you'll be paying. Are you paying the plumber an hourly wage or is it the flat rate that you were given in the estimate?
Get an idea of when you'll be paying, as well. If they ask for the entire amount up-front, that's probably a bad sign. But, the method of payment will usually depend on the type of work that's being done.
For small fixes and emergency repairs, you'll probably just pay up when the job is complete. For larger-scale projects, you might pay in installments because the total cost is greater. This is important information to work out ahead of time so that you don't run into issues down the road.
6. Who Will Be Doing the Job?
Plumbing businesses come in all shapes and sizes. You might deal with a single plumber that does everything themself or a larger company with a team of plumbers that are dispatched out to different jobs.
When you make the initial phone call, you might even just be talking to the receptionist or schedule maker that coordinates the jobs. After you get the quote, ask if the person on the phone is doing the work and if not, how much experience the person that's coming to do it has.
At Stallion, all of our plumbers are highly skilled and experienced, so you can rest easy knowing that the job will be done well, no matter the size or complexity.
7. Who Cleans Up the Mess?
There's no doubt that plumbing can sometimes be a messy job. It seems obvious that the plumbing company should always be the ones to clean up after the job is complete, but you'd be surprised at how many leave this for the client.
Always ask if cleanup comes at an extra cost or if it's included in the estimate. You don't want to end up scrubbing your floors and disposing of old parts if you can avoid it.
Find Yourself the Best Professional Plumbing Solutions
To get the best professional plumbing solutions in Salt Lake City, contact us today at Stallion Plumbing and Drains. We'll handle any plumbing need you might have, from installation to repair, and we'll give you an accurate quote before we do it. All of our plumbers are licensed and experienced, so you can rest easy knowing that your house's plumbing will be well looked after.
Visit our website to find out more about our professional plumbing solutions and come back and read our blog for more useful plumbing resources.