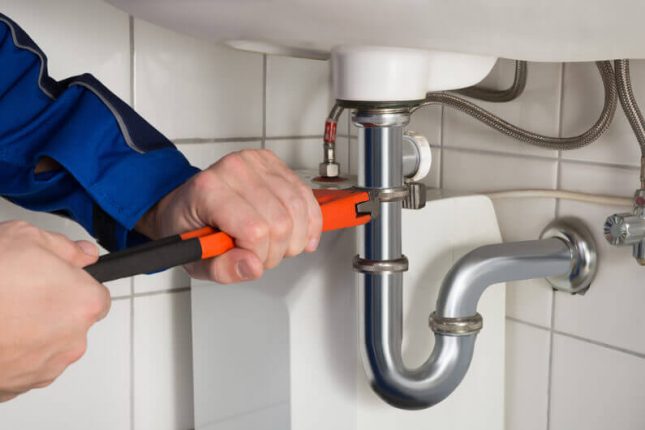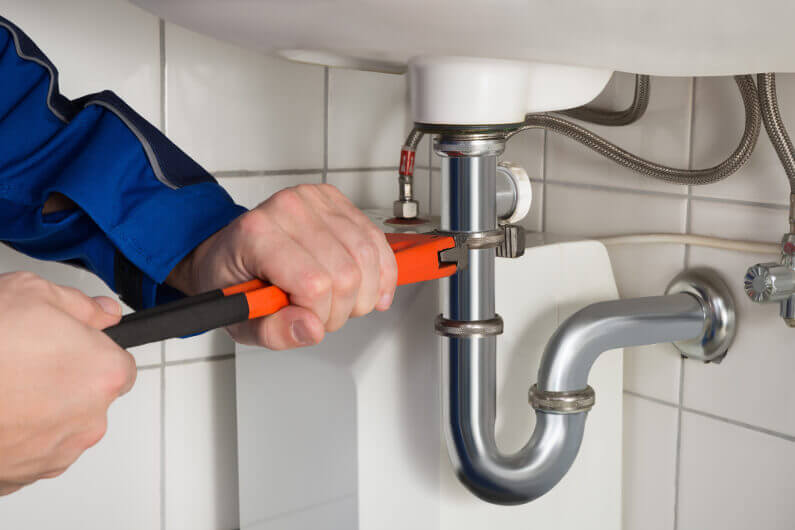 What happens if a pipe bursts in your house during the middle of the night? Do you know who you're calling?
It can be difficult finding a Salt Lake City pipe repair company. Use these tips to find a plumbing savior to fix all your problems.
1. Salt Lake City Pipe Repair Experience
When considering a professional pipe repair company, you want to go with the people who have experience. New plumbers or contractors may not be able to solve your issues.
Ask company representatives about the length of service of the plumbers and their pipe repair experience.
Experienced contractors can assess the problem and give solutions that will save your time and money. They will also provide excellent service and warranties to get repeat business.
2. Ask for Recommendations
Do you know someone who recently hired a plumber to fix pipes? Use your social media networks to reach out and find a friend or family member who might have a good recommendation.
Even if your personal network doesn't know a great pipe repair contractor, they may have a connection who does.
If a friend or family member makes a recommendation, their insight will be better than any review. They can go into detail and walk through the entire process with you.
You can ask questions about any mistakes or people to avoid, too.
3. Look for a Close Pipe Repair Company
The geographical location in relation to your home or business should be a huge factor when picking a pipe repair company.
You will want a close contractor when a pipe bursts while you're sleeping. The last thing you need is someone coming from outside of Salt Lake City trying to find your neighborhood.
People who are familiar with the city and suburbs will be able to navigate to your home quickly during emergencies. The closer the company is, the easier it'll be to visit the office and discuss strategies and solutions.
4. Accessibility
Look for a pipe repair professional who is easily accessible. If you can't call them at a moment's notice, you should at least be able to schedule an appointment at all hours.
Have you hired a contractor before that didn't answer calls? Ask different companies what their response time is to emails or phone calls.
A reputable company that can't reply quickly should give you the reasons why and regular time frames that aren't good for them.
As a paying client, your needs should be their needs, too. If it feels like they don't treat their customers with urgency or detail, then keep looking for a contractor.
5. Insurance and Licensing
A plumbing professional needs to be able to present insurance and licensing that permits them to work in Utah. In the event that they damage something, you'll want to know they can compensate you.
No matter how small a project is, anytime someone touches your pipes they need to be insured and licensed. Without the proper credentials, your insurance company might not help if something goes wrong.
A contractor who provides a license may still be incompetent. If this happens, you can report them to a licensing board where they'll investigate.
When the owner doesn't come out and do the work, you'll need to make sure they have workers' compensation insurance. You don't want to be responsible for personal injuries in your house.
6. Specific Qualifications
It's crucial to know what the pipe repair contractor is qualified to do. Don't hire a person who can't handle the scope or depth of a project they aren't qualified.
Ask for all qualifications of the people who will be working on your home or office before signing any contracts.
If he or she cannot provide the proof of specific vocational training, then do not hire them.
7. Reputation
Does the pipe repair company you've talked to have a good reputation? Do you know if they have ethical business practices?
One of the best things to do is to check their reviews online or social media. Usually, the more positive comments, the better reputation the business has.
Another place to check reviews is the Better Business Bureau (BBB) website. You can see open complaints and the actions a company took to correct them.
Also, check old newspaper articles online to see if the company has been involved with lawsuits. Additionally, avoid conducting business with people who have criminal records pertaining to finances.
Hiring a reputable company will protect you and your home.
8. Price
Everyone wants to get the best service for the cheapest price. Pipe repair companies need to make money so it's in your interest to be upfront about your budget.
Some tasks will have fixed prices, and a professional will always be able to give you a quote after examining the pipes. Be wary of someone who needs to spend a lot of time researching before they can give you a price.
You don't need to be an expert, but it helps to do your homework so you can tell if their pricing and fees are too high. Don't let someone take advantage of you.
9. Consider Timing and Season
If you call in the middle of winter because your pipes froze and burst, then you may have to jump in line. A pipe repair contract will respond to the customers who have their direct number.
Ask various plumbing companies the least busy time to hire them. A benefit of hiring a company during a slow season is that there may be coupons or discounts available.
The best course of action is to try and schedule things as much as possible but also look for companies who can take on more dedicated clients.
Pipe Repair Rescue
Don't panic if you can't find a great Salt Lake City pipe repair company immediately. Proper vetting will save you more hassle later.
Using these tips will make finding your pipe repair rescue easier.
If you need someone to repair your pipes today, then contact us immediately.