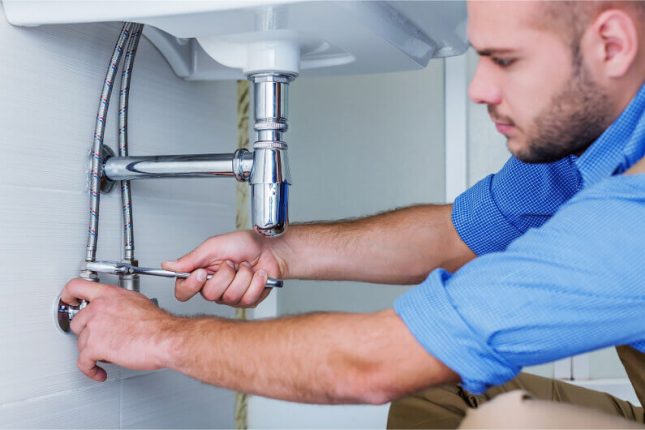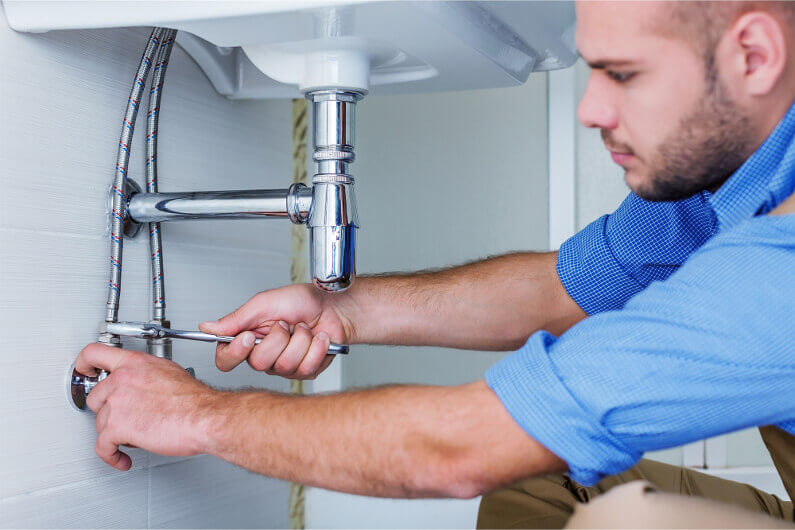 Looking for the best salt lake city home repair services? A professional team of salt lake city plumbers can improve the functionality of your plumbing system.
This is also a convenient way for you to eliminate the stress and hassles fixing plumbing issues on your own.
Check out these seven home repair services you might need.
1. Leaking Showers and Faucets
A home repair service comes in handy when you have a leaking faucet or shower in your home. These bathroom leaks can cause you to lose gallons of water every month.
This also has the potential to cause an increase in your water bill.
Excess moisture can damage your bathroom ceilings and floors, it can cause permanent stains to your sinks, and other problems. You can avoid these headaches with a quick phone call to a salt lake city plumber.
Instead of starting a do-it-yourself-project, your problem is better left in the hands of the professionals. They have the right tools to prevent further damage to your pipes.
They will examine and diagnose your leaks to resolve your problem.
2. Dishwasher Repair
The dishwasher could suddenly malfunction or stop washing your dishes.
There are common problems that you might have with your dishwasher when you least expect it. Some of these include the following:
It won't start
It's leaking
Has a bad odor
It's noisy
It won't drain
There is a bad smell
It makes loud noises
It won't fill with water or use detergent
If your dishwasher is giving you a tough time, you should contact a professional service. Depending on the circumstances of your dishwasher, you could need a minor repair or a new replacement.
A plumber has the skills and knowledge to resolve the persistent problems you're having with your dishwasher. They may also provide you with a simple maintenance service to reduce most of your dishwasher issues.
3. Repair Your Toilet
Should you attempt to fix your runny toilet? This could be a common question you think about when you're faced with this issue.
You may not know enough about your toilet issue and you could make things worse. You have a better outcome reaching out to someone that can save you from costly repairs.
Your toilet can present various problems that you might be unable to fix. If your toilet runs continuously or fails to flush, a plumber can diagnose and fix your problem.
You might not think about taking care of your toilet until something happens to it. Turning to a professional assures you that your toilet will be restored faster.
4. Water Heater Repair
Your water heater is an essential appliance in your home. You need it to function properly, especially during the long winter months.
Plumbing experts know how to detect many issues with various water heater models and will ensure that your appliance is up and running in no time. Contacting a professional also helps to ensure your safety when dealing with water heater repair.
Besides, you could need a quality water heater replacement or installation that is too difficult for you to manage. So, regardless of the emergency you're having with your water heater, you can contact an expert.
They can provide you with a long-term solution that is suitable for the needs of your machine.
5. Bathroom Remodeling
Your new plumbing system is the most important aspect of your bathroom remodeling process. A plumber can help to improve your remodeling process.
They can help you to change the various details and features of your bathroom. They can optimize the proper functioning of your bathroom using the right techniques.
These include the installation of your new toilet, sinks, drains, water lines, and flooring. This is key to having a new, functional bathroom space that works to your advantage.
Remodeling your outdated bathroom can also boost the value of your home. Remodeling your space gives you the freedom to have the perfect design that you prefer.
6. Kitchen Repair
You could need a plumbing service for your kitchen. A good plumbing system for your kitchen makes it easier for you to prepare your meals and for you to have fewer issues.
Expert plumbers have knowledge of kitchen plumbing lines as well as the layout of kitchens. So, you can contact them to modernize the appearance of your kitchen space.
Regardless of the updates you want for your kitchen, you can discuss your renovation needs and designs with your plumber. This is a way for you to get a precise and efficient layout.
A professional can provide you with insight and guidance to help you achieve a top-notch kitchen renovation.
7. Floor Drain Cleaning and Repairs
Drain cleaning and repairs are tough projects for you to perform on your own. A liquid drain cleaner might not be enough to fix your issues.
If something goes wrong with your drains, you have the guarantee that a plumber will handle your problem. They can look inside your drains and identify your problem with their specialized tools.
Professional Home Repair Services Help to Maintain Your Plumbing System
These home repair services can help to increase the functionality of your home and to make it easier for you to save money. Expert plumbers are always ready for any emergency you have.
A plumbing inspection or repair can facilitate the smooth operation of the plumbing system and machines in your home.
Do you want to request a free quote for a plumbing service? If you want a quick and reliable Salt Lake City plumbing service, you can contact us for more information.